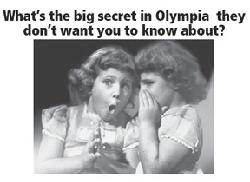 Every year the state legislature passes laws that have a tremendous impact on your salary, health care, retirement benefits, academic freedoms, and much more.
AFT Washington would like to keep you informed on these issues through out weekly legislative update email newsletter, Legisletter, and to provide you with an easy way for you to voice your opinion on state legislation to your representatives.
But there is a catch.
The state has a law that makes it illegal for AFT Washington to send any kind of political information to members, including newsletter articles, through work email addresses. It is also illegal for you to use your work-based email system to get in touch with your representatives on important issues.
The solution?
Sign up to receive the AFT Washington Legisletter at your personal or home address.
Sign Up for AFT Washington GetActive
Make sure you know what's going on and how it affects you and your family.
Your email will not be distributed or used for commercial purposes.